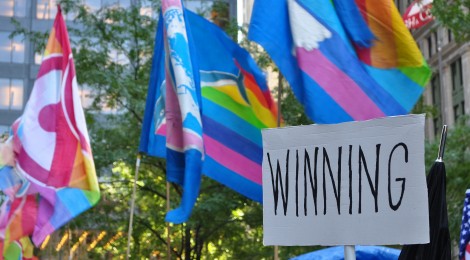 I took this during a recent trip to New York at Zucotti Park. It's a collection of banners from the Occupy Wall Street movement.
Today, at 2am local time, Police raided and evicted the protesters. Unconfirmed reports say that:
The first thing the police did was remove the press "for their own protection"
The airspace was locked down to prevent news helicopters from reporting
Legal monitors were prohibited from witnessing the serving of any papers
Sonic Weapons have been deployed.