Yesterday was a Bank Holiday in the UK. Instead of sitting down to write a post about the New Year, and my resolutions, which are pretty mundane (get fitter, balance work and life, cut down on coffee), I took a look back at my post from the beginning of 2011, figured it still made a lot of sense and decided to take Courage Wolf's advice: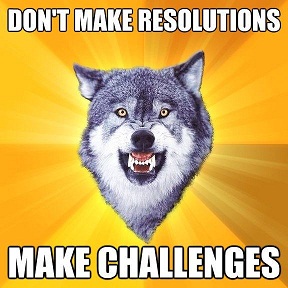 I was set a challenge at Christmas through the gift of a pizza dish and cutter, so I decided to take on this challenge yesterday, making a pizza from scratch. Here's how:
Ingredients
For the Dough (Makes a lot of pizza bases, but I wanted to prepare some to keep in the freezer for later)
1kg strong wholemeal flour
1 tablespoon salt
1 tablespoon sugar
15g Yeast
4 tablespoons olive oil
650ml warm (not hot!) water
For the Sauce
Passata (saves time)
A good squirt of tomato puree
For the Topping
Anything you like! On this occasion, I went for ham, mozzarella, Cheddar, pineapple and jalapeno peppers. Dust the top of the pizza with dried Oregano.
Method
Mix the flour and salt together in a very large mixing bowl.
Mix the sugar, oil, yeast, warm (not hot!) water in a large jug.
Fold the flour mixture and warm (not hot!) water in the mixing bowl.
Use your hands and get in there! knead until the dough is rubbery.
Have a cup of coffee and read the paper.
Lo and behold! The dough has risen! Now beat the air out of it – you don't want bready pizza!
Use a rolling pin to roll out the dough to the right size for your pizza tray/ right thickness for your tastes. I don't have a rolling pin, so a beer bottle did the trick.
In the meantime, heat the passata and squirt in a good helping of tomato puree. Simmer it down to get lots of the water out and spread over the pizza.
Sprinkle the cheese and toppings over the pizza
Put it in the over for a bit at a hot temperature (the reason I'm not specific is because my oven is rubbish and barely hits 175C), but 200C for 20 minutes should do.
Serve hot with beer and a movie!
The finished result was more like a pizza loaf, being rather thick, but still delicious!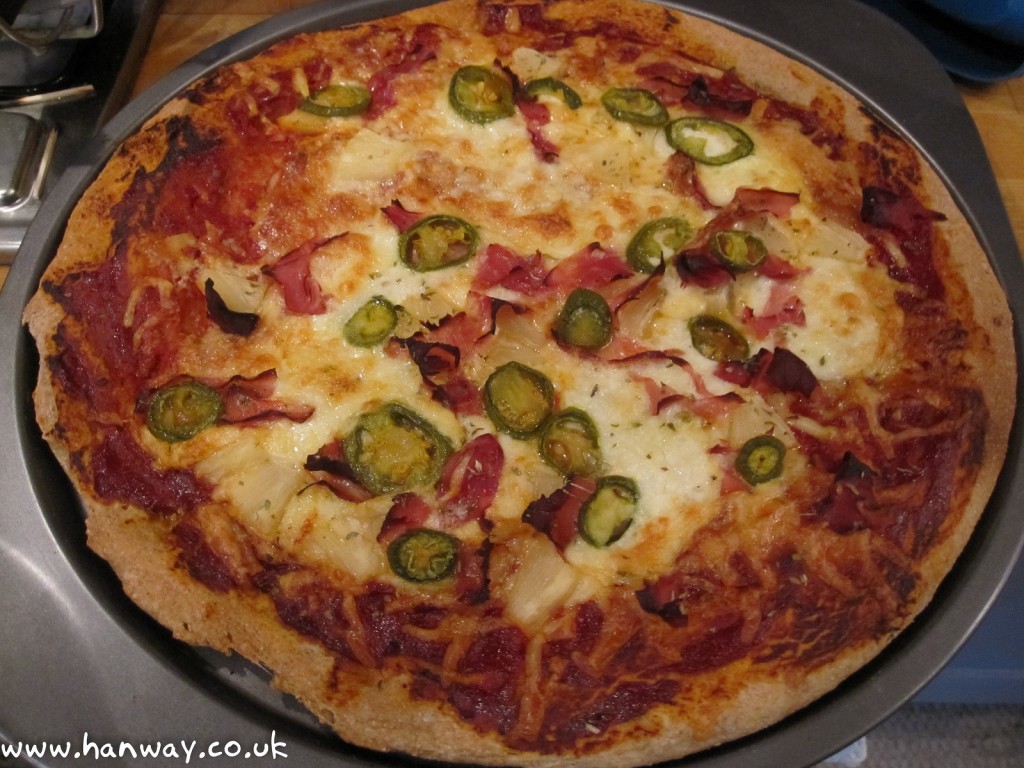 Enjoy the health it brings you!