We've been chomping on salad from the garden for the last few weeks. It was incredibly easy to grow the salad:
Get a few growbags (£5)
Get some seeds (£3 – actually I got a load of Rocket seeds for Christmas)
Sprinkle the seeds onto the growbags
Sprinkle water on the growbags.
Forget about them for a while
Harvest
Eat!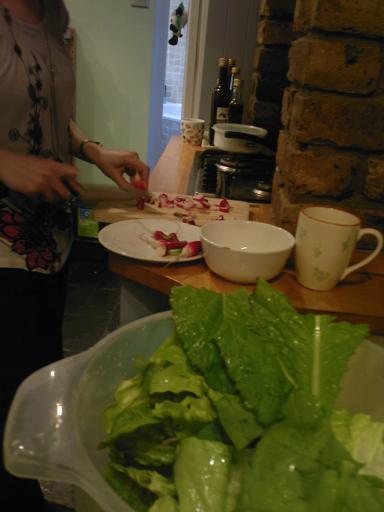 My mum's neighbour, Collette, also gave me a packet of radish seeds. In French. I'm not a huge radish fan, but thought, "What the hell!" and threw them into a pot anyway. After 3-4 weeks they were huge!
Now THAT'S Extreme Gardening, for you!