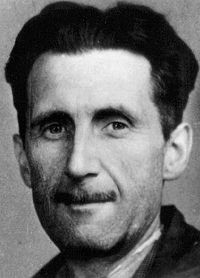 You may recall that I'm a big fan of George Orwell.
I'm very pleased that the Orwell Prize is publishing his diaries in a blog format. Starting with August 9th, 1938, the diaries are going to be synchronised with the same dates 70 years later. This should be a fascinating view inside the head of a man I got to know through his mainstream published works only.
You can find the blog here: http://orwelldiaries.wordpress.com/. I'll also be adding it to my blogroll.